FOR SALE 

One off a kind BMW Nine-T motorcycle!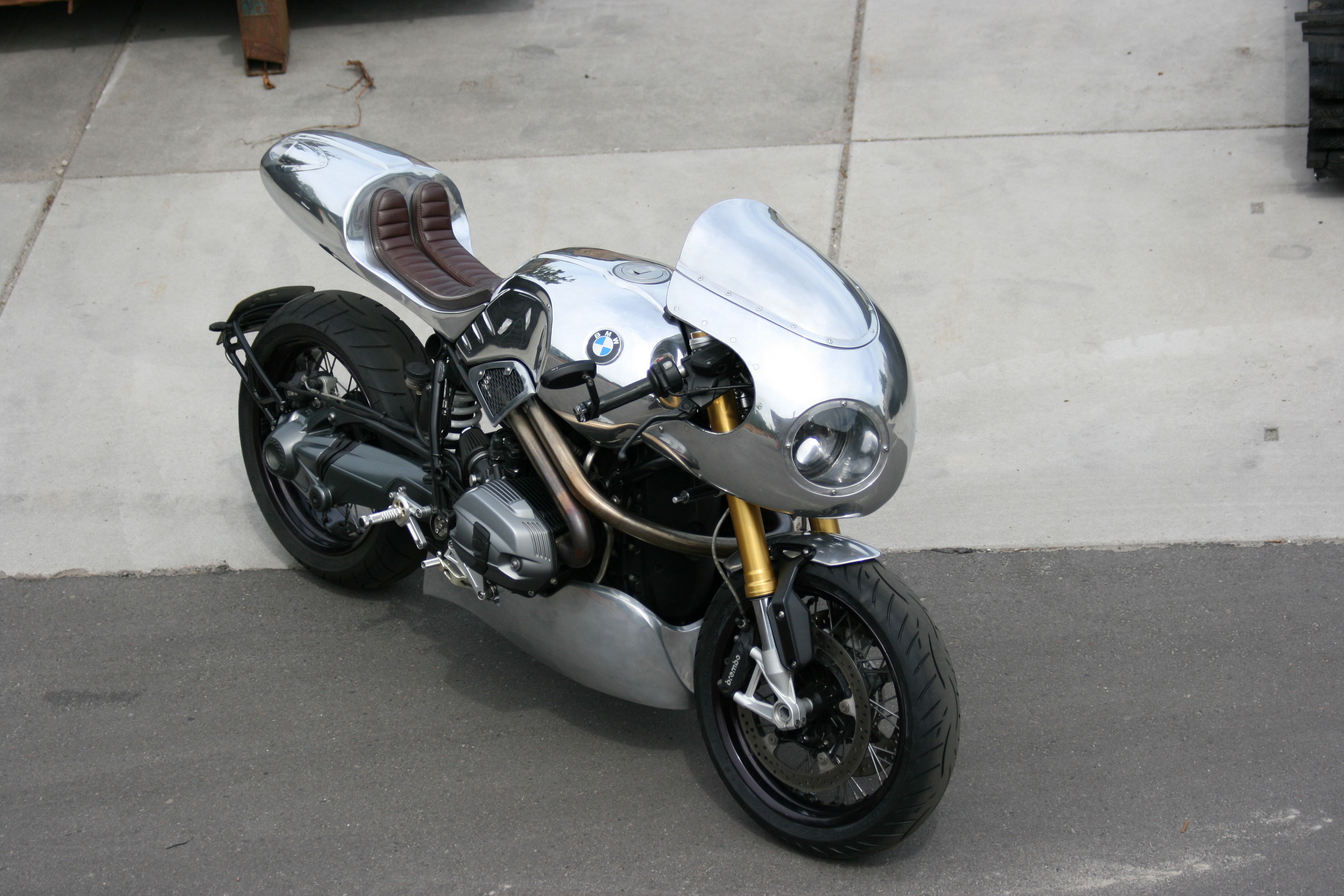 Rare apportunity 

to own a one off BMW R nineT that is the result of BWM's unique design contest. This bike will turn a lot of heads when you hammer this down the road. The bodywork is handmade with attention to the smallest details, slick natural and polished to a slippery finish.
It's time for a new owner to enjoy riding this icon!  For more details and photos click here.
Enjoy the ride!
Unveiling at BMW Netherlands
The HPninet has been unveiled by BMW on the bikeshow in Rosmalen. after a small introduction talk the cover was pulled on the bike. It remained 3 days on the show.